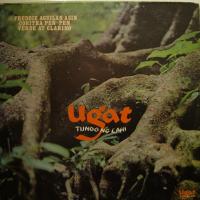 Various
Ugat Tunog Nh Lahi (LP)
Ugat Tunog Nh Lahi TSP 5256
1978 Philippines
Amazing compilation on Filipino talents signed to the pioneering Ugat Tunog Nh Lahi label. Rare stuff by Asin, Pen Pen, Verde At Clarino, Coritha and Freddie Aguilar. Some of these tracks are exclusively available here. Original Filipino pressing from 1978 with EX record and VG+ cover grades. Rare find so don't sleep of this is your field.
EUR 70

EX

VG+



Add to cart


Audio sample