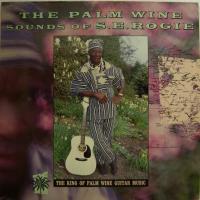 S. E. Rogie
The Palm Wine Sounds (LP)
Workers Playtime LP9
1989 United Kingdom
Rare highlife recording by one of Africa's leading performers of the famous African 'palm wine' guitar. A great listen from start to finish with a mellow hypnothic feel. NM vinyl, very light edge wear to cover.
EUR 30

NM

EX



Add to cart


Audio sample