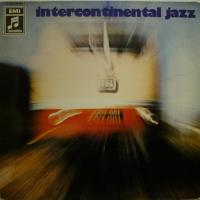 Bob Thiele & G. Szabo
Intercontinental Jazz (LP)
EMI Columbia 1 C 052-90 384
1968 Germany
Highly recommended album by Bob Thiele and Gabor Szabo. This is the German release of the Impulse Light My Fire album with alternative cover art. Much harder to find than the US pressing. Holds the dancefloor friendly sitar driven mod jazz version of Light My Fire however my stand-out cut is here Sophisticated Wheels.
EUR 20

VG+

VG+



Out of stock


Audio sample