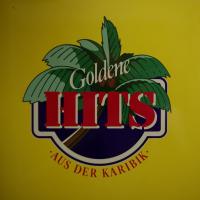 Steel Band Des Caraibes
Goldene Hits... (LP)
Arion AR33612
1981 Italy
Rare calpyso steel drum recording made to promote a Caribean flavoured chocolate by Alfred Ritter (Ritter Sport). Covers of Sam Cooke, Eric Gale, Ed Watson in store for you and a cool lad back cover of the Bob Marley hitter I Shot The Sherif. Nera mint condition all round from vinyl to gatefold cover and booklet insert.
EUR 20

NM

NM



Add to cart


Audio sample