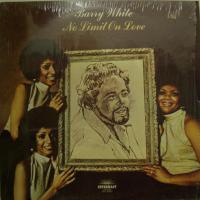 Barry White
No Limit On Love (LP)
Supremacy Rec SUP 8002
1974 United States
Underrated Barry White album backed by the Love Unlimited crew. Holds the smooth classic Under The Influence Of Love and I've Got The Hole World To Hold Me Up. Downright funky stuff. US original with cover still in shrink.
EUR 8

VG+

EX



Out of stock


Audio sample