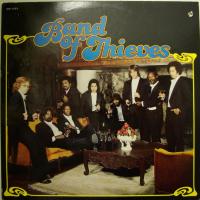 Band Of Thieves
Band Of Thieves (LP)
Ovation Records OV1727
1976 United States
Essential crossover soul record on Ovation. The group, led by Napoleon Crayton recorded only this one album and the result is fantastic with soulful bliss on I'm In Love, the up-tempo dancer City Slicker. Liste to the groovy My Story. Hard to find original issue with punchhole, vinyl is near mint.
EUR 60

NM

EX



Add to cart


Audio sample