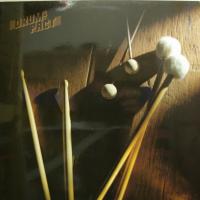 Drum-Pact
Percussion Unlimited (LP)
Extraplatte EX 316 149
1989 Austria
Mega rare ethno jazz release on Austrian experimental label Extraplatte. Lots of percussion and drum breaks obviously but more on offer with the spiritual Dedicace to J.C., Steps For Two and spiritual Earthbound. Unplayed backstock copy with zero flaws, cover and record are like new.
EUR 40

NM

NM



Out of stock


Audio sample