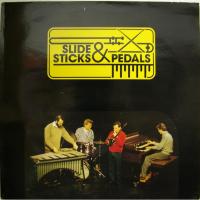 Slide Sticks & Pedals
Slide Sticks & Pedals (LP)
WAM JJ No 1
1987 Germany
Mega rare Bart Van Lier lead four piece setting on micro label pressing. All tracks are own compositions and in all ways positively suprises. Listen to a snippet of Maux De Baux II. Record is strong EX condition, cover has autograph on back.
EUR 40

EX

EX



Add to cart


Audio sample