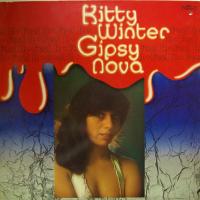 Kitty Winter Gipsy Nova
Feel It (LP)
Intercord INT 160.098
1978 Germany
One of the most sought after European bossa / vocal jazz albums. Black label Intercord original from 1978 in superb condition. Kitty Winter and crew with a record packed with club favorites including Primrose Samba, New Morning and Feel It to mention just a few. Nice EX copy with faint surface wear only, cover is clean but with punchhole and a light dent to upper left hand corner.
EUR 400

EX

EX



Add to cart


Audio sample