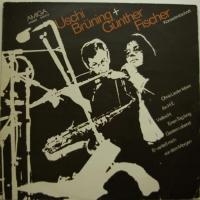 U. Brüning & G. Fischer
Konzertmitschnitt (LP)
Amiga 8 55 414
1974 Germany
Live recordings by two of the former GDR's top artists. In fairnesss I am still to find a Günther Fischer record that is not downright funky. Listen to a part of the 8 min of An H.E. to get the picture. Few light marks and little wear to cover but still a great copy.
EUR 16

VG+

VG+



Out of stock


Audio sample