King Errisson - The Magic Man (LP)
Westbound W-224, 1976 United States

King Errison teams with production team Dennis Coffey and Mike Theodore for this funky Westbound affair. Heavy open drums on Back From The Dead and Listen To The Music but start with a listen to the synthesized cover ...




Detroit Emeralds - I'm In Love With You (LP)
Westbound SEW 006, 1974 Germany

Essential soul slice that breakbeat fans and sample heads will love for the hard open drums on You're Getting A Little To Smart used by everyone and the smooth vocal loop Whatcha Gonna Wear Tomorrow flipped perfectly ...




The Smith Connection - Under My Wings (LP)
Music Merchant 105, 1972 United States

Nicest near mint copy of this marvelous sweet soul album by the Smith brothers. I Can't Hold On Much Longer, Angel Girl or Under My Wings are good starting points but if you like your harmony soul this is one not to b...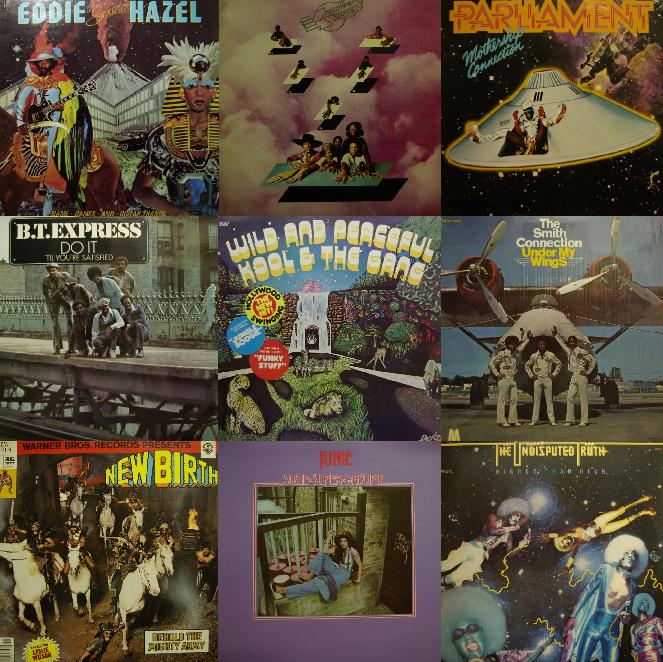 Fri. 08.09.2017 - Soul & Funk album update with lots of classic and rare treats.
Fri. 21.07.2017 - Brazilian summer time. MPB, Samba, Bossa, Boogie....
Insured shipping with registered mail to all global destinations for only EUR 7 /
£6 /
$8 / ¥700