Prince Nico Mbarga - Experience 001 (LP)
RAS 40, 1981 France

Surely one of the best albums by Prince Nico Mbarga and the Rocafill Jazz International. The instrumentation is so on point and with the Prince sharing his thoughts on Polygamy and Simple Truth this can only turn out ...




Prince Nico Mbarga - Cool Money (LP)
RAS 35, 1981 France

Prince Nico Mbarga with backing by the magnificent Rocafil Jazz International this is bound to turn out a blast. Nice synthesized highlife with Afufu Uwa and Cool Money my faves but all in all a nice listen. Record as...




Original Brothers Intl - Iheoma Ogo Egbulem (LP)
Rogers All Stars 20, 1981 France

Hypnotic highlife by Sir Mayor and the Original Brothers International out of Nigeria. The title track is amazing and builds for more than 17 minutes. If you like Ikenga Super Stars of Africa or Rocafill Jazz this alb...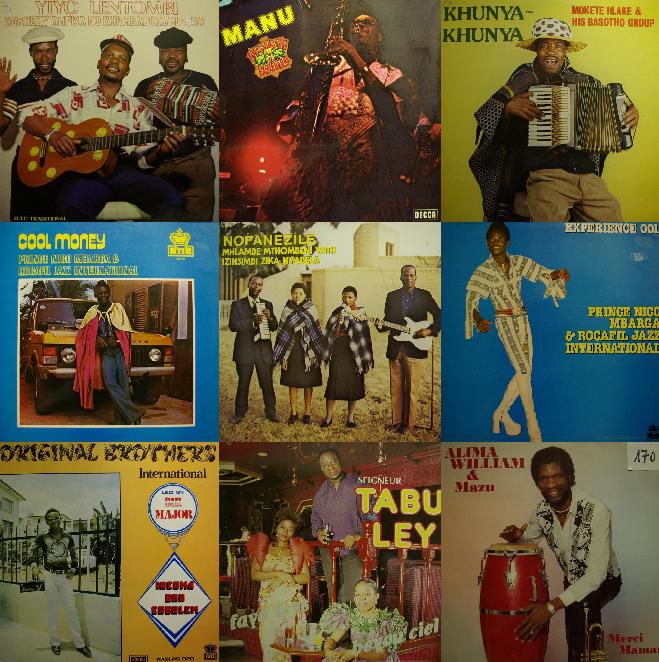 Fri. 17.02.2017 - Afro album update. Highlife, Soukous, Jazz and more.
Fri. 03.02.2017 - Soul 45s special. Northern, sweet, popcorn...
Insured shipping with registered mail to all global destinations for only EUR 7 /
£6 /
$8 / ¥700