Pete Rodriguez - La Reencarnacion (LP)
Diversion ML 590, 1965 Venezuela

Killer set of Mambo, Gauracha and Salsa dancers courtesy of Pete Rodriguez and crew ripping things up in perfect style. Start with the fierce Canallon, perfect cut for the floor. Great copy with EX vinyl and cover str...




Los Blanco - Sensacional (LP)
Philips 1026, 1960 Venezuela

Beast of a record with some of the hottest descarga and guaguanco this Venezuelan crew has ever pulled off and that says a lot. Kwa Kwa, Bomba Dare and the monster Descargando are just a few of the must haves on offer...




Pete Terrace - King Of The Boogaloo (LP)
Somerset 646, 1968 Germany

Back in stock! Dancefloor action guaranteed on this 'live' latin soul recording from the Chez Jose nightclub in New York in 1967 where Pete Terrace captured the title as King of Boogaloo. Original German pressing from...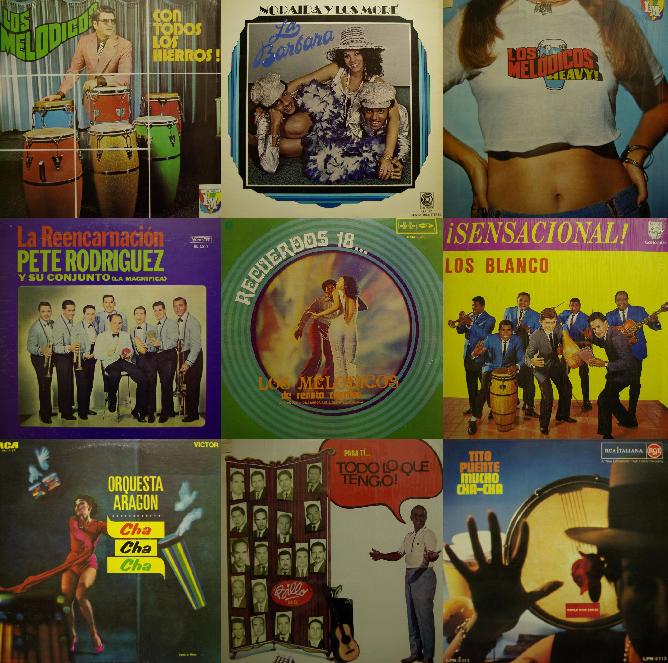 Fri. 21.10.2016 - Latin update with Cumbia, Descarga, Guaguanco, Salsa, Boogaloo....
Fri. 07.10.2016 - Modern Soul & Boogie 45s picture sleeve special.
Insured shipping with registered mail to all global destinations for only EUR 7 /
£6 /
$8 / ¥700