Olli Banjo Curse & Tone - Notorious B.I.G. (7")
HHV 161, 2009 Germany

Deutschrap tribute to Christopher Wallace on rare limited edition forty five pressing released by HHV as promotion for the Notorios B.I.G. film when released in Germany. Suff Daddy producing making great use of Kick I...




Marley Marl - He Cuts So Fresh (7")
MCA 53043, 1987 United States

Marley Marl and M.C. Shan getting busy on this collectible and super rare MCA picture sleeve forty five pressing. Surely one of the best cut and scratch records around and M.C. Shan just always comes trough. Super cle...




Def Jef - Droppin' Rhymes On Drums (7")
Delicious 112 939, 1989 Germany

Two great sides by Jeffrey Andrew Fortson who even got Etta James on chorus on the brilliantly titled Droppin' Rhymes On Drums. Check the flipside with God Made Me Funky for starters.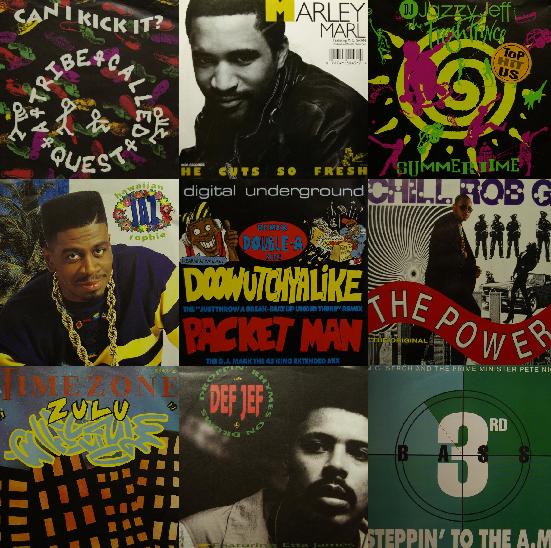 Fri. 12.05.2017 - Hip Hop 45s special. Lots of cool picture sleeves...
Fri. 14.04.2017 - Library action with new picks on Coloursound, Parry, Patchwork, KPM...
Insured shipping with registered mail to all global destinations for only EUR 7 /
£6 /
$8 / ¥700